For those of you who know about the Naughty Gras show at the Koken Art Factory here in St. Louis this past weekend you got to see a few of my new pieces that I have been working on. It was an honor to be in the show. I was one of hundreds of artist that was selected and even more humbled by the fact that all 5 of my submissions made it in.
Some of you know and some of you don't but a new phase of my work is body painting. I have been dipping into the art form over the last year or 2 and it is becoming a driving factor for many pieces I have in the works now. I will include here a few of the pieces that I entered into the gallery showing. Both of these seemed to be fan favorites. They are both available as signed limited edition fine art prints.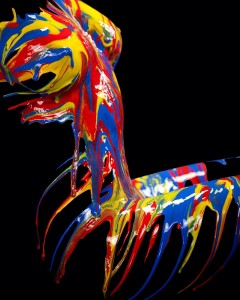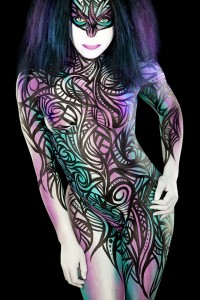 I am always looking for models who would be interested in being painted for an art piece but I am also available for hire to people that would like to set up a private painting for their own personal artwork. Feel free to contact me and I can answer any questions you may have.